Say Gah! to Jacqueline Gonzalez—the vintage curator and business owner behind one of Los Angeles' best hidden gems, Shop Silver. Located downtown across from LA Historic Park, Jacqueline has created a haven for vintage enthusiasts with her unique point of view inspired by her love of experimentation, film, music, and the past. At just 26, Jacqueline has accomplished so much in her hometown of Los Angeles. From her beautifully merchandised shop to the energy she brings to private appointments with her customers, Shop Silver is a name you'll definitely want to remember! Jacqueline is photographed in her downtown LA shop wearing a mix of vintage and Lisa Says Gah's summer collection. Written + shot by Maddie Sensibile.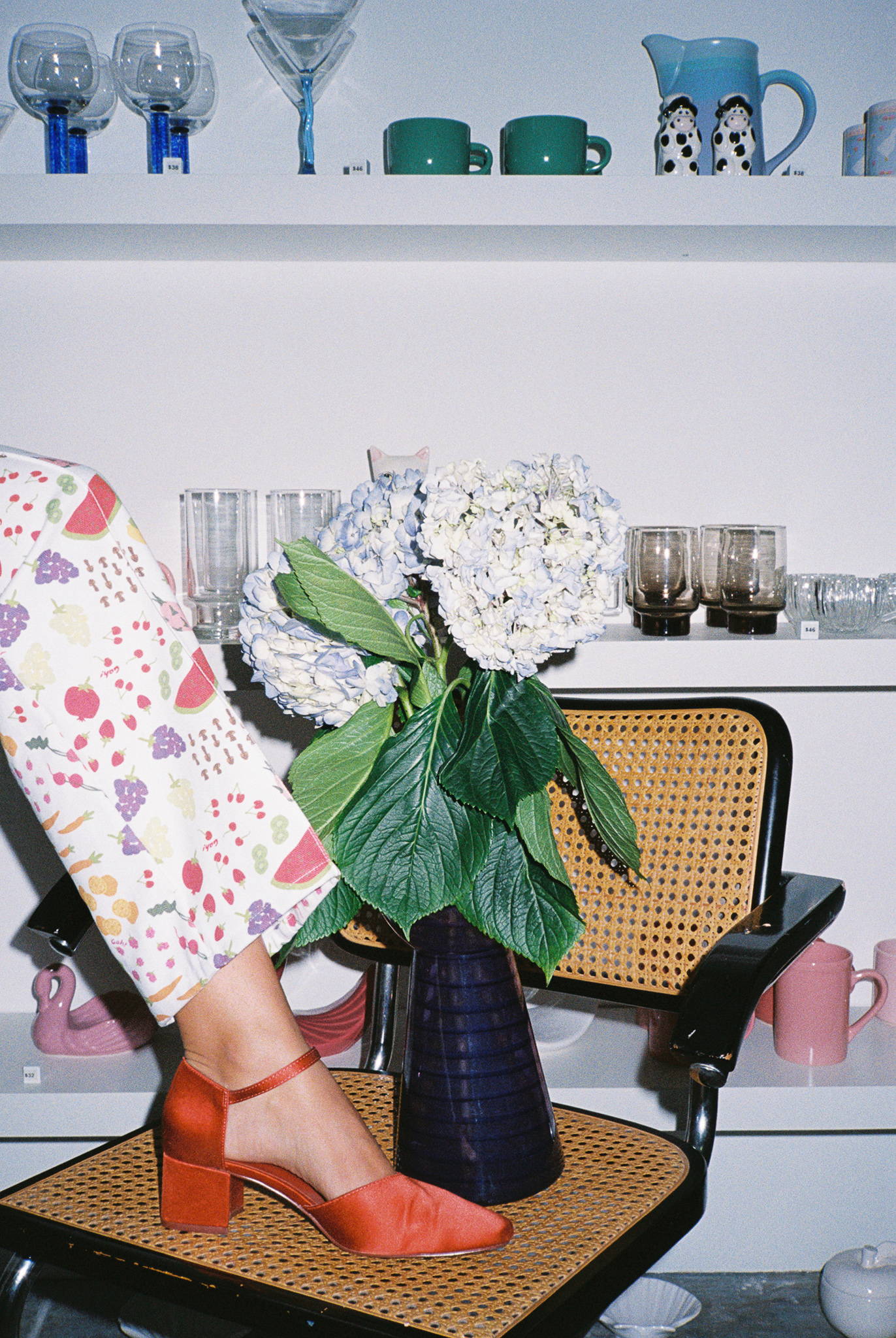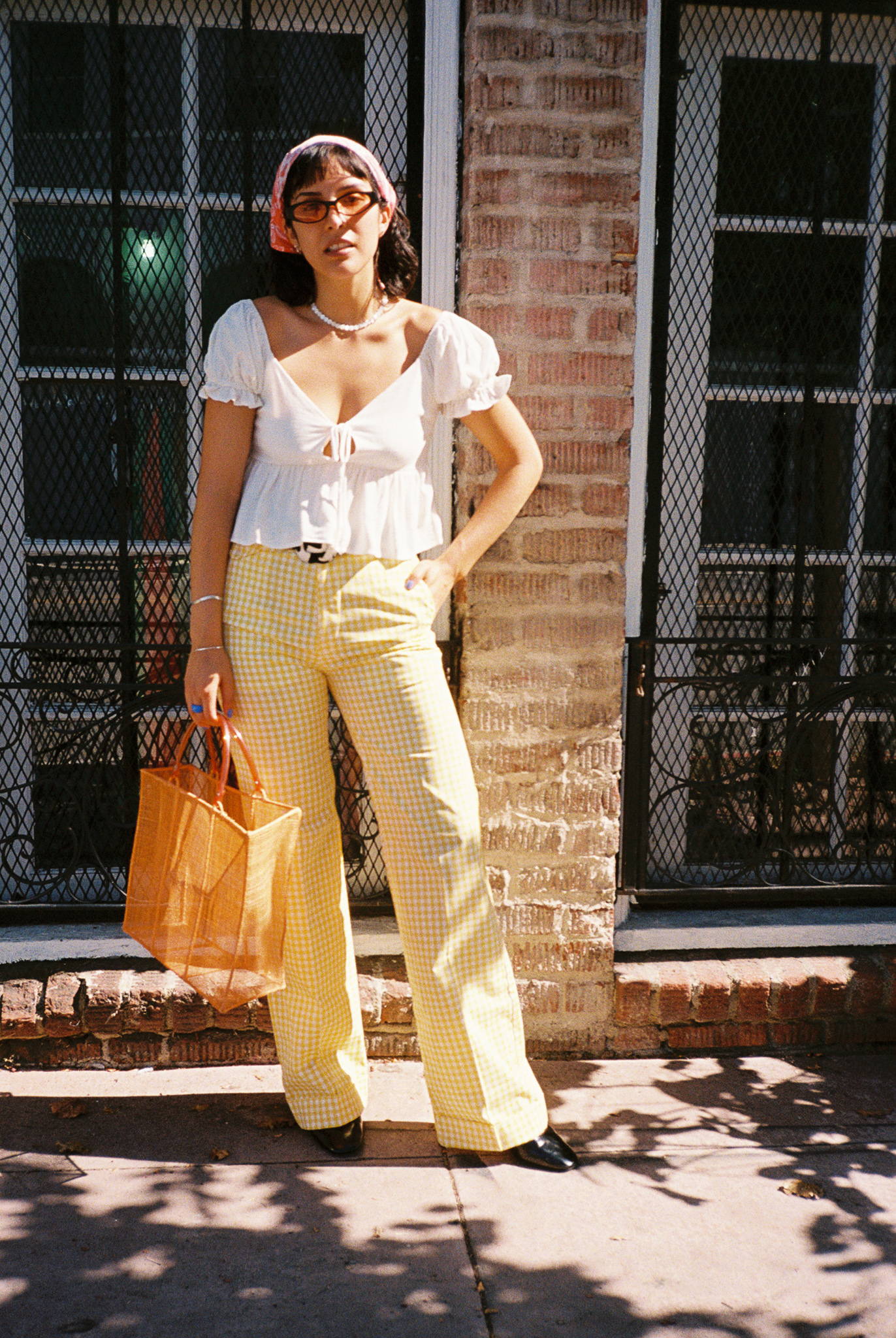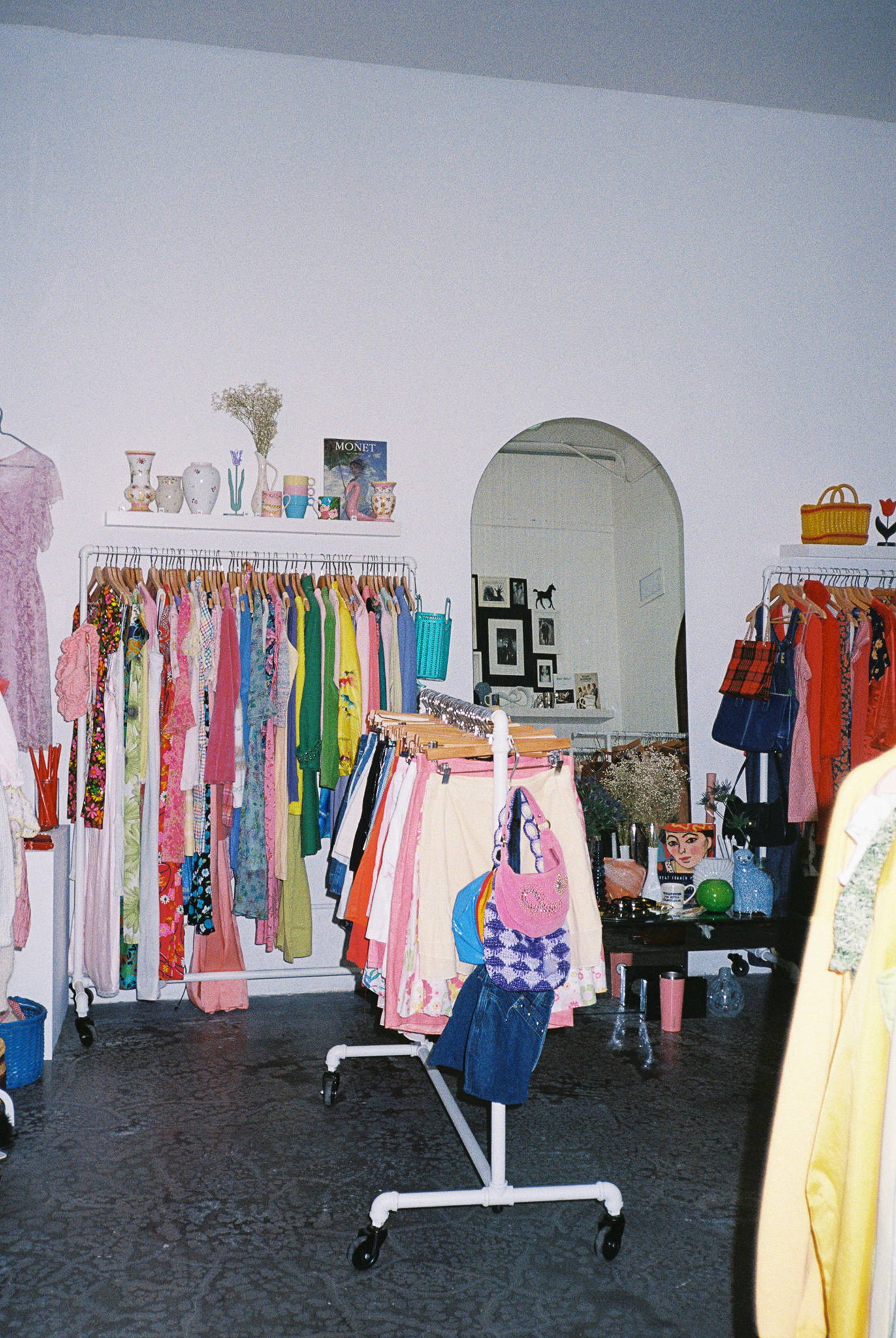 LSG: Hi Jacqueline! Tell us about yourself.
JG: My name is Jacqueline Gonzalez. I am a first generation Mexican-American. My birthday just passed this July so now I am officially 26 (a Cancerian gal). Spent most of my life moving back-and-forth from East LA and the suburbs of Los Angeles. I am a photographer, stylist, founder, creative director, and meditation facilitator.
LSG: How did you get started working with vintage?
JG: Shop Silver began back in 2013 when I began composing unique styles off the racks of local thrift shops. With an eye for vintage, I quickly caught attention and began selling hand selected pieces to close friends and peers. The nickname "Silver" arose and Shop Silver began to manifest. I encourage expression through clothing. I want each piece that I hand select to keep people's wardrobe as unique as they are individually.
It brings me joy to see how many people have held onto their Shop Silver finds and how they still style them day-to-day.
LSG: Have you always been a lover of fashion? Where do you feel the love originally came from?
JG: Yes, I remember in my early childhood I dreamed of creating through the things that excited me. Clothes were one of the many first things I got my hands on and began to experiment with. Driven by the desire to rebel, I believed that there were no rules for dressing, no matter the occasion. For my senior year book I was even voted most unique for what others called as "questionable outfits."
My appetite for style has always been inspired by fashion of the previous decades. These styles have always inspired the aesthetics of Shop Silver. Over the years Shop Silver has became my creative cure, a vital key to finding an invigorating outlet of love for my creative soul.
Dana is the true definition of a multi-hyphenate, constantly creating, no matter the medium. Dana is proudly of middle eastern descent, and is always looking to use her photography/film work to breakdown stereotypes, and depict a positive representation of middle-eastern/Muslim communities. Boulos Is also a fierce advocate for women's rights—she currently supports Free The Work, a non-profit initiative advocating on behalf of female directors for equal job opportunities.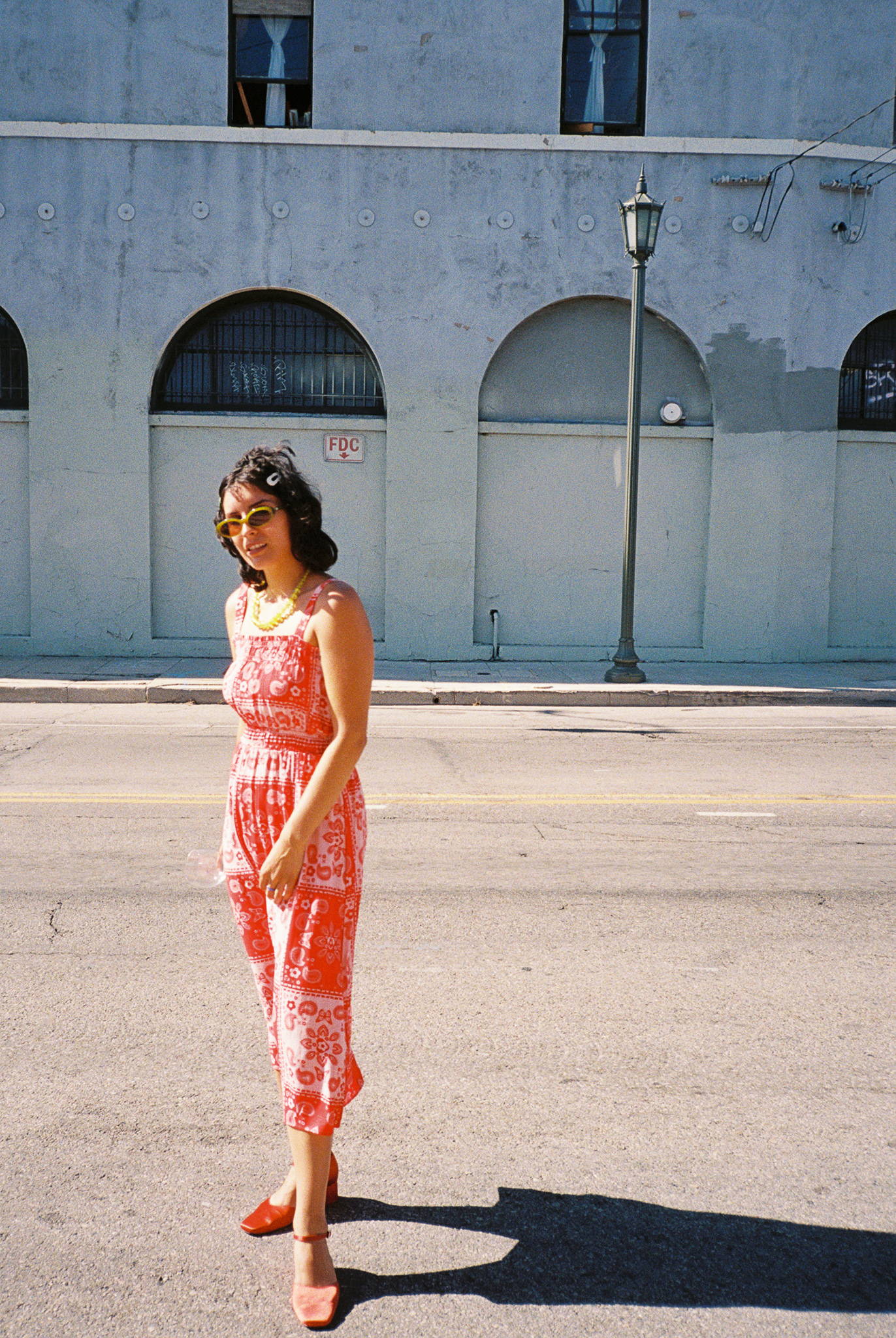 "When something inspires me, in that moment I will transform myself to that image. A good example is once after watching the

 Wim Wenders movie, "Paris, Texas" to then find myself cutting my once blonde hair with bathroom scissors so I could look like 

Nastassja Kinski's character from the film."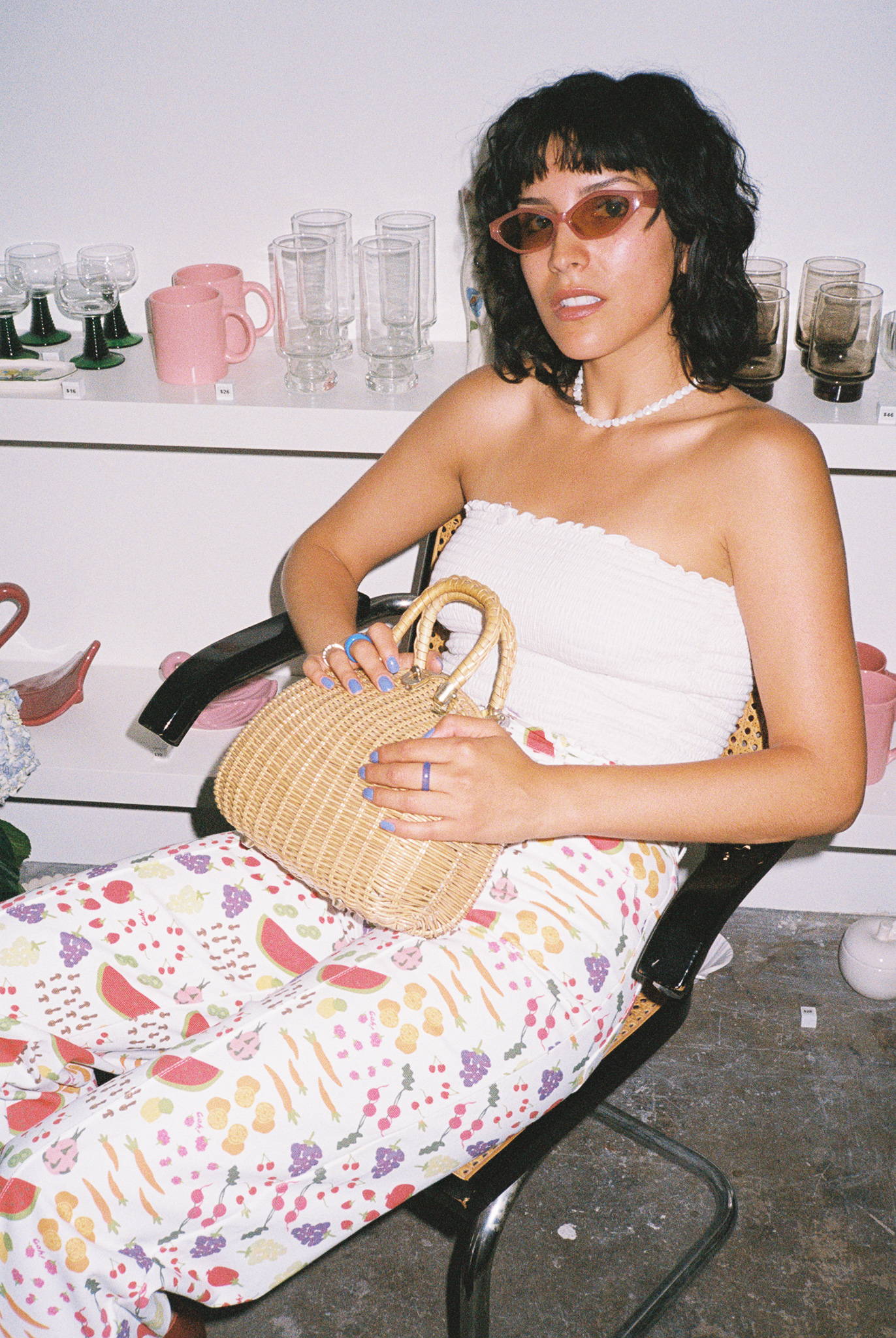 LSG: From music to art, who or what inspires your style?
JG: I have to say I am definitely influenced by a variety of music & films and artists. This makes it quite difficult to pin down my personal style, Im very much a chameleon that way when it comes to fashion. When something inspires me, in that moment I will transform myself to that image.
A good example is once after watching the Wim Wenders movie, "Paris, Texas" to then find myself cutting my once blonde hair with bathroom scissors so I could look like Nastassja Kinski's character from the film. Other times it was listening to musicians that I felt drawn to like Joan Jett, to then finding myself wearing black vintage leather. All decades definitely have an effect on me, but I find myself always favoring 90s attire due to the nostalgic feeling I get from having a short taste of it as a kid born in that era.
LSG: If you could style anyone in your vintage finds, who would it be?
JG: Karen O in a heartbeat, now there's a badass woman with a memorable style. I feel that she gets it, you know how people say how style can speak for itself, her style screams out her character and she's not afraid to show it. To me that shows me confidence in a woman, and that's the kinda woman I'm drawn to working with by playing with colorful palettes and fun prints.
LSG: What are key vintage pieces you will always have in your closet?
JG: The Canadian Tuxedo has always been a favorite of mine. My vintage '70s orange tab Levis with my 90s baby blue light washed jean jacket. These are both timeless pieces I tend to wear a lot.
Thank you Matt Dillion for inspiring that outfit choice for me.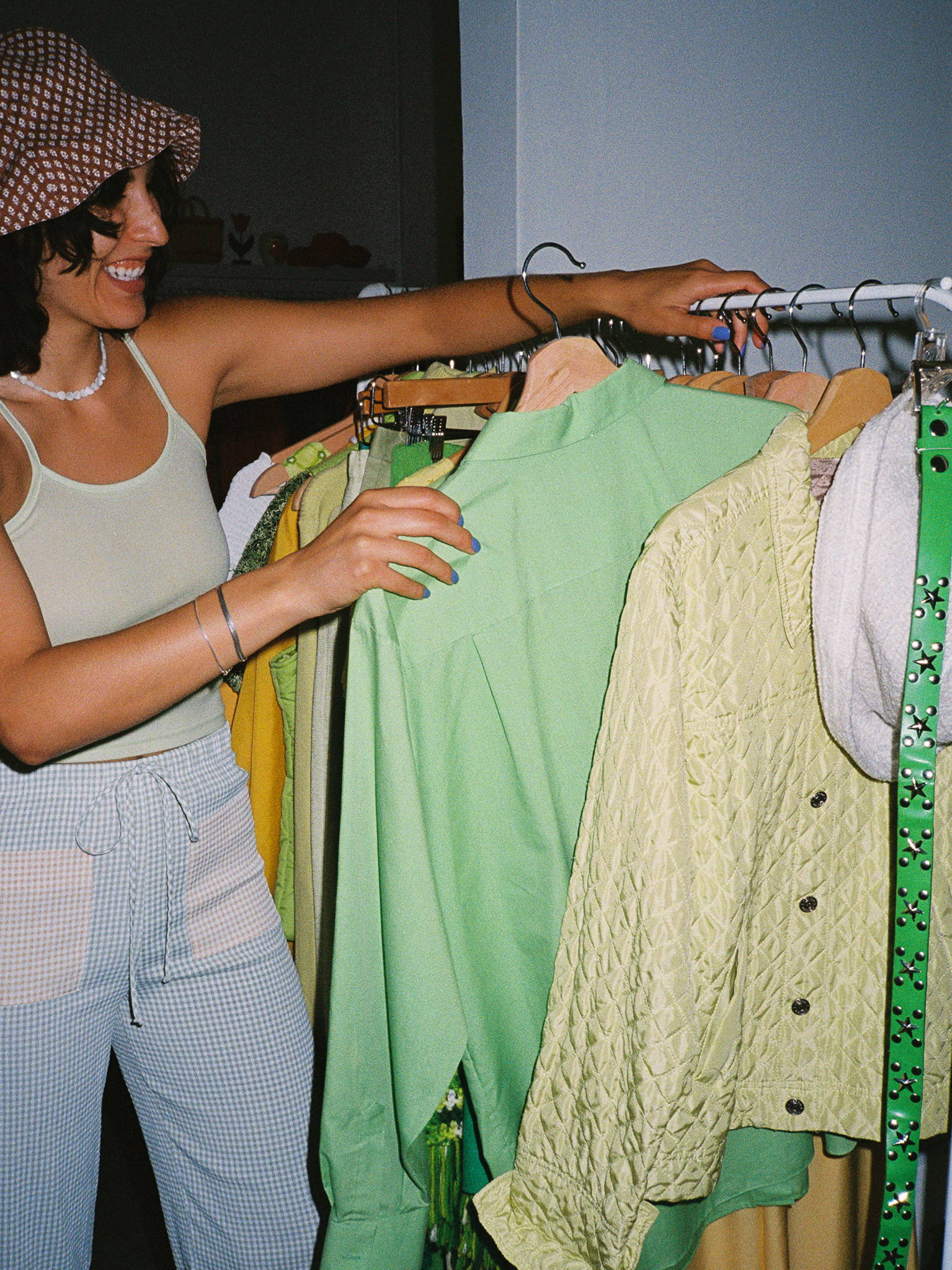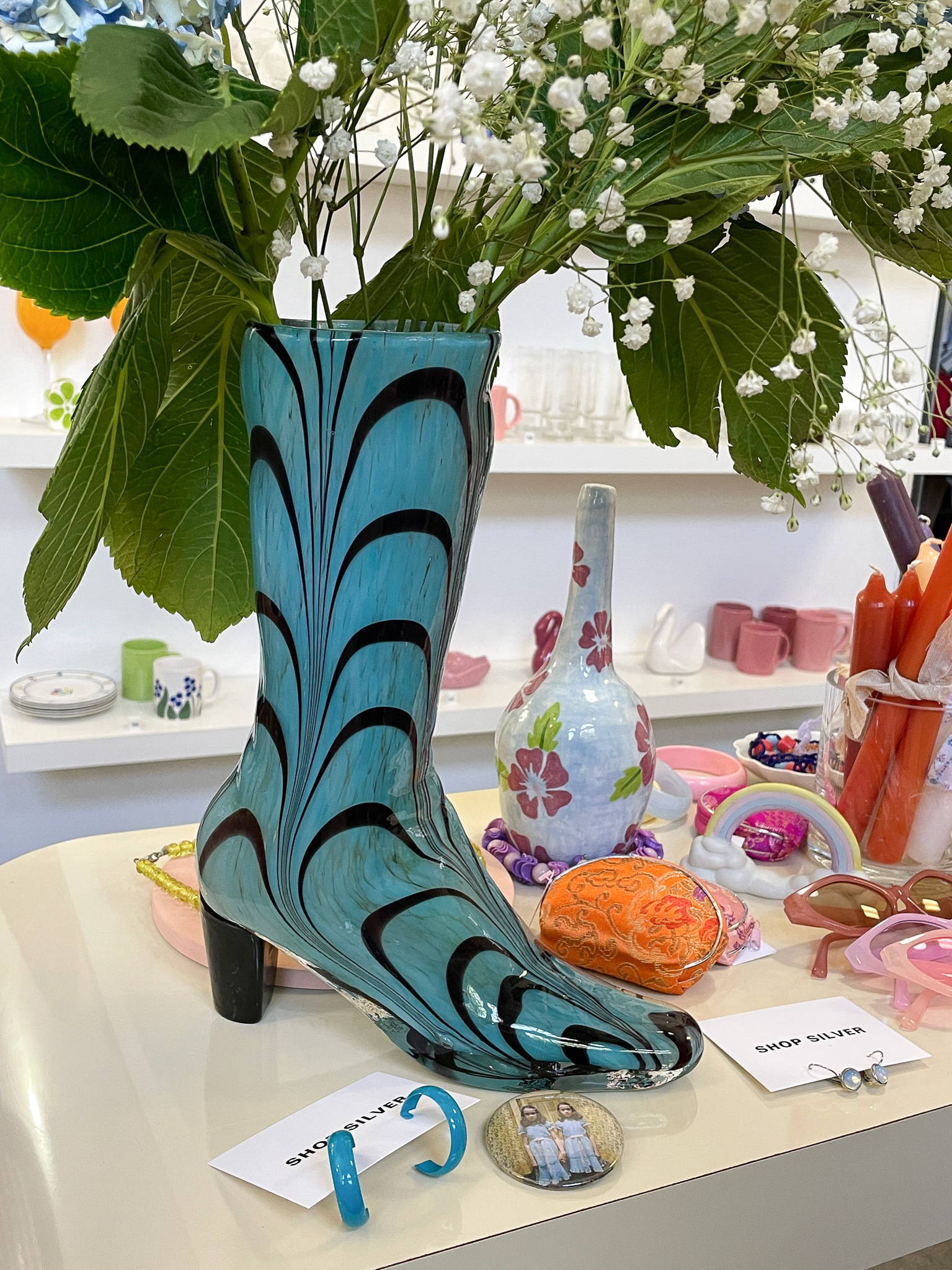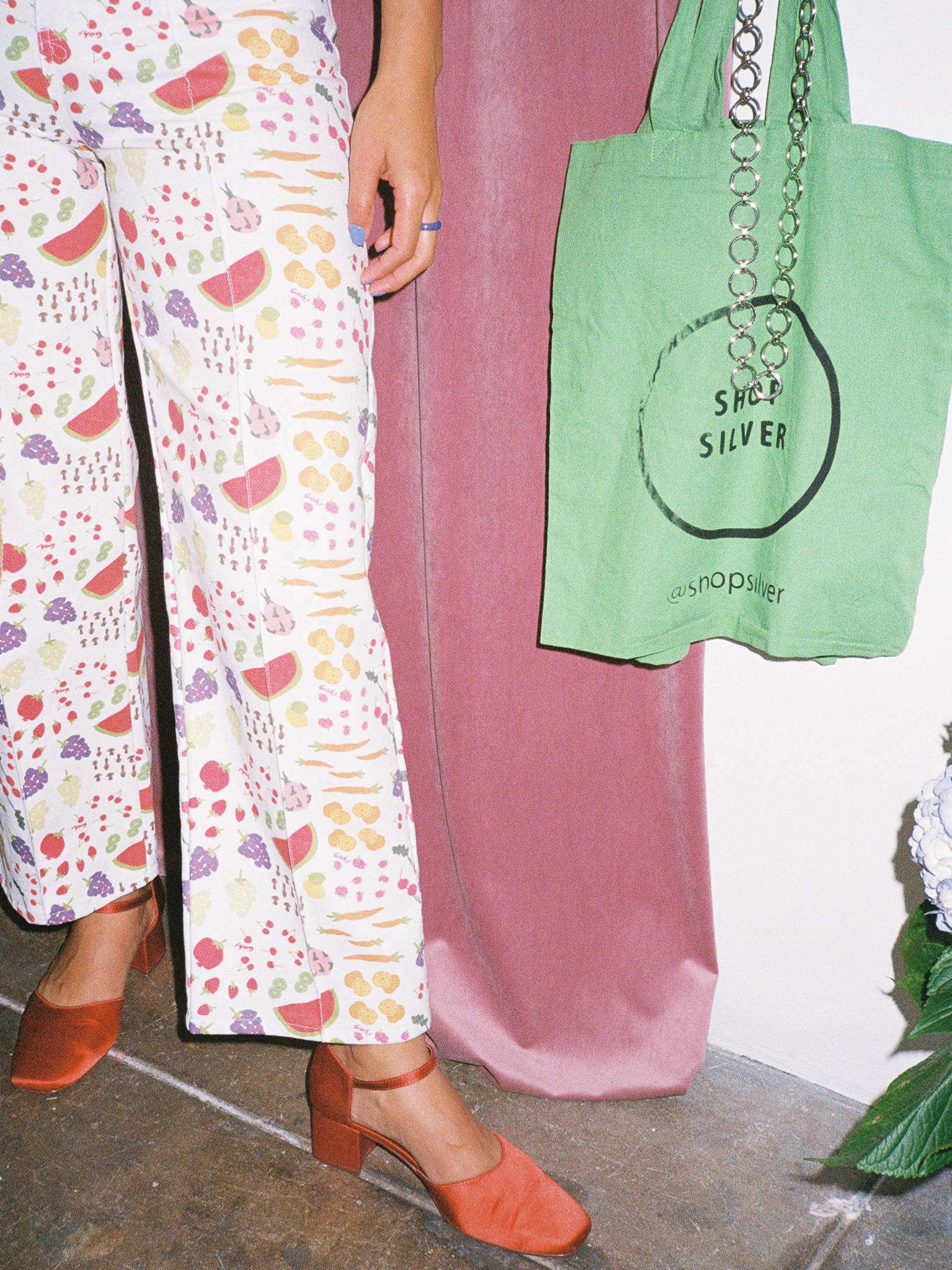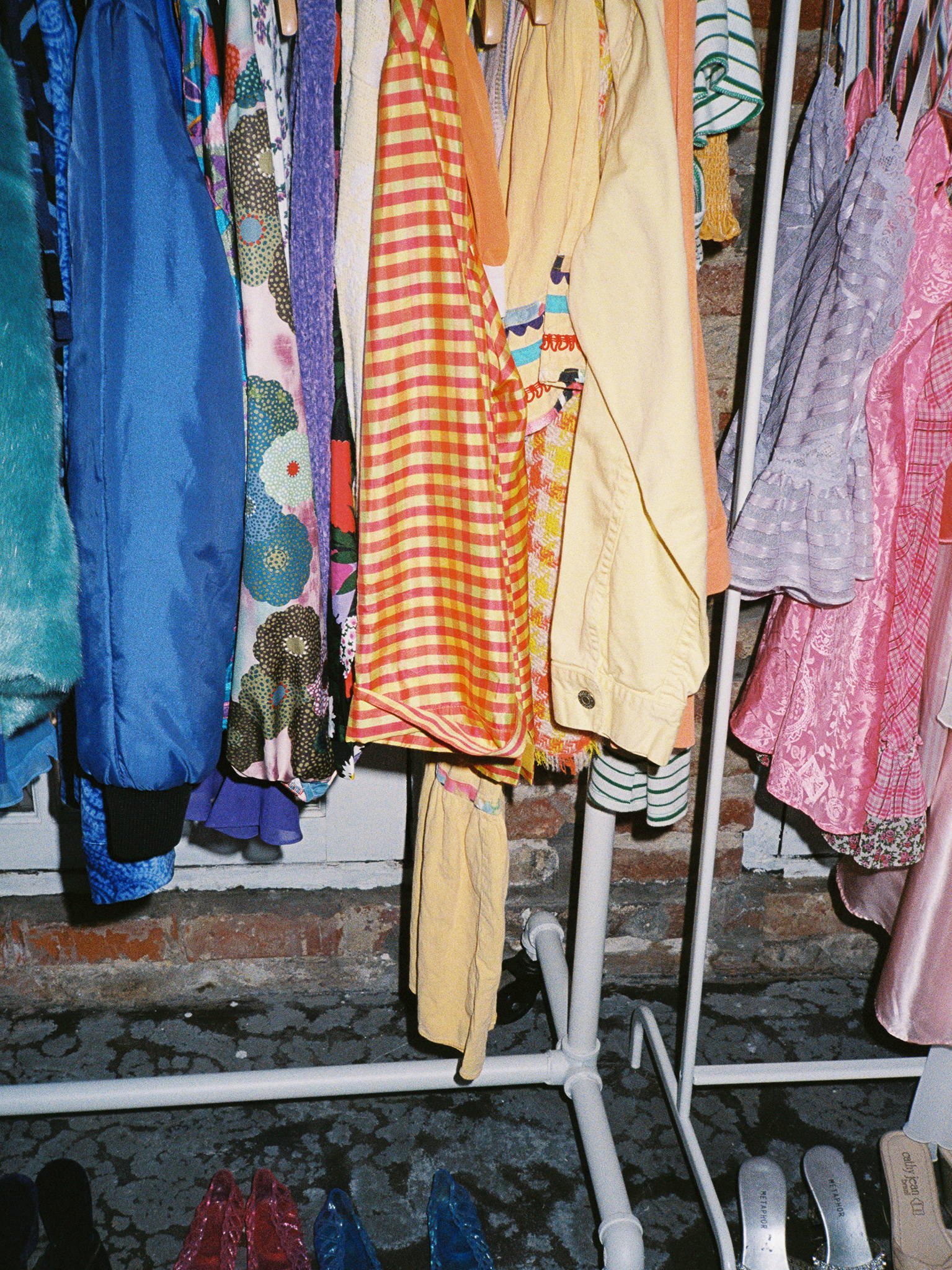 LSG: Finally, what's the most exciting piece you've ever found—and did you keep it or sell it!
JG: I found these 90s men's JNCO jeans in my size a few years back. I didn't think about keeping them until one day I tried them on and fell in love with the comfortable baggy wide leg jean. They are incredibly comfortable and suit me and my tomboy style. I also have a collection of unique looking purses, it's become a guilty pleasure of mine.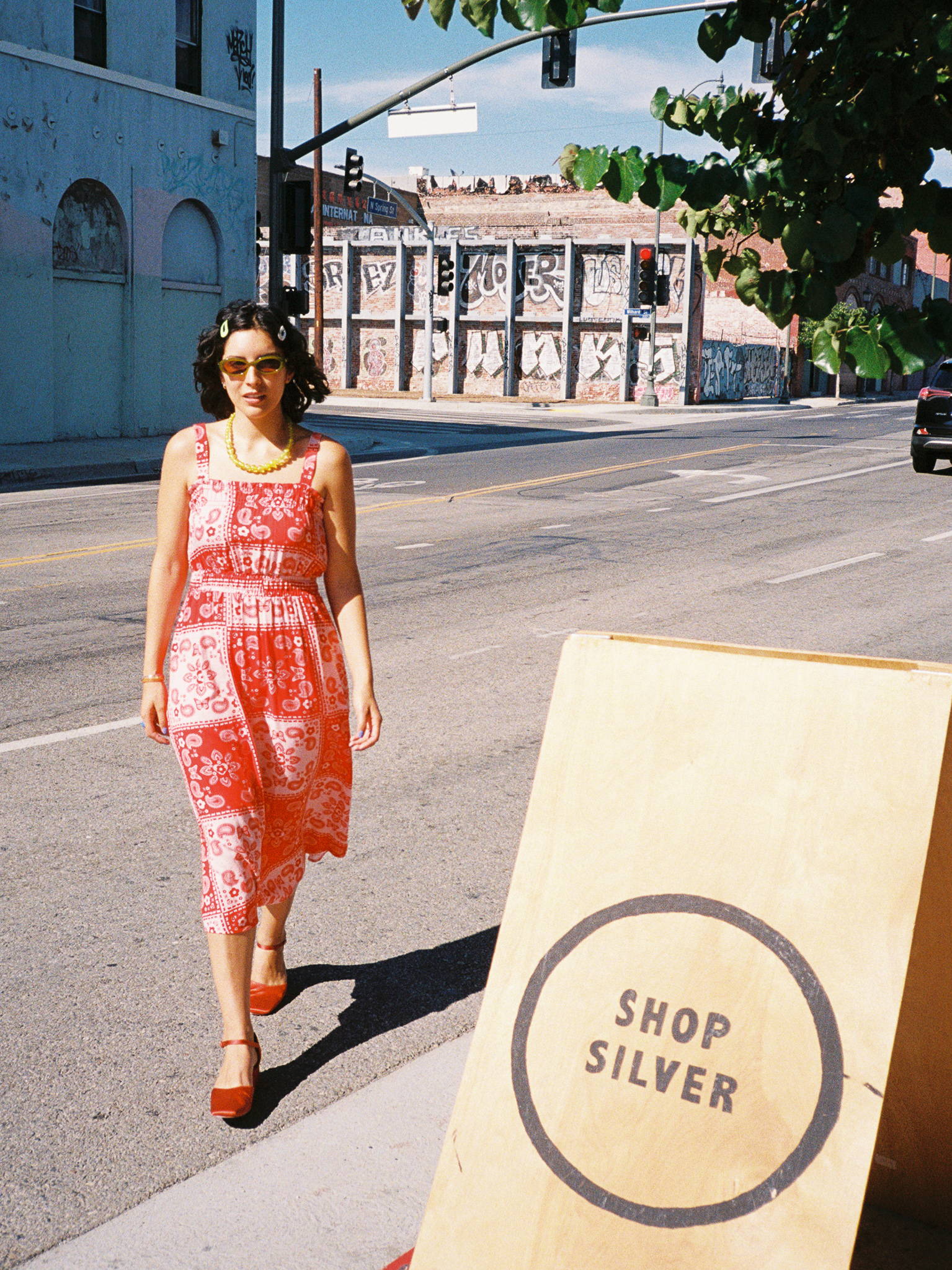 1.29.21
Text: Madeline Sensible
Photos: Dana Boulos
@danaboulos