Say Gah! to Analuisa Corrigan, an LA-based ceramic artist. Ana grew up between New York and San Diego, and has always been creating work in several mediums, but decided to work specifically with clay in the last two years. Analuisa works primarily in lighting, but also produces organic sculptures with shapes that recall the modern dancers she was often around during her youth and the artists that inspire her like Joan Miró, Louise Bourgeois, and Barbara Hepworth. Analuisa is photographed in Los Angeles wearing Lisa Says Gah Summer '21 by her friend Maly Mann.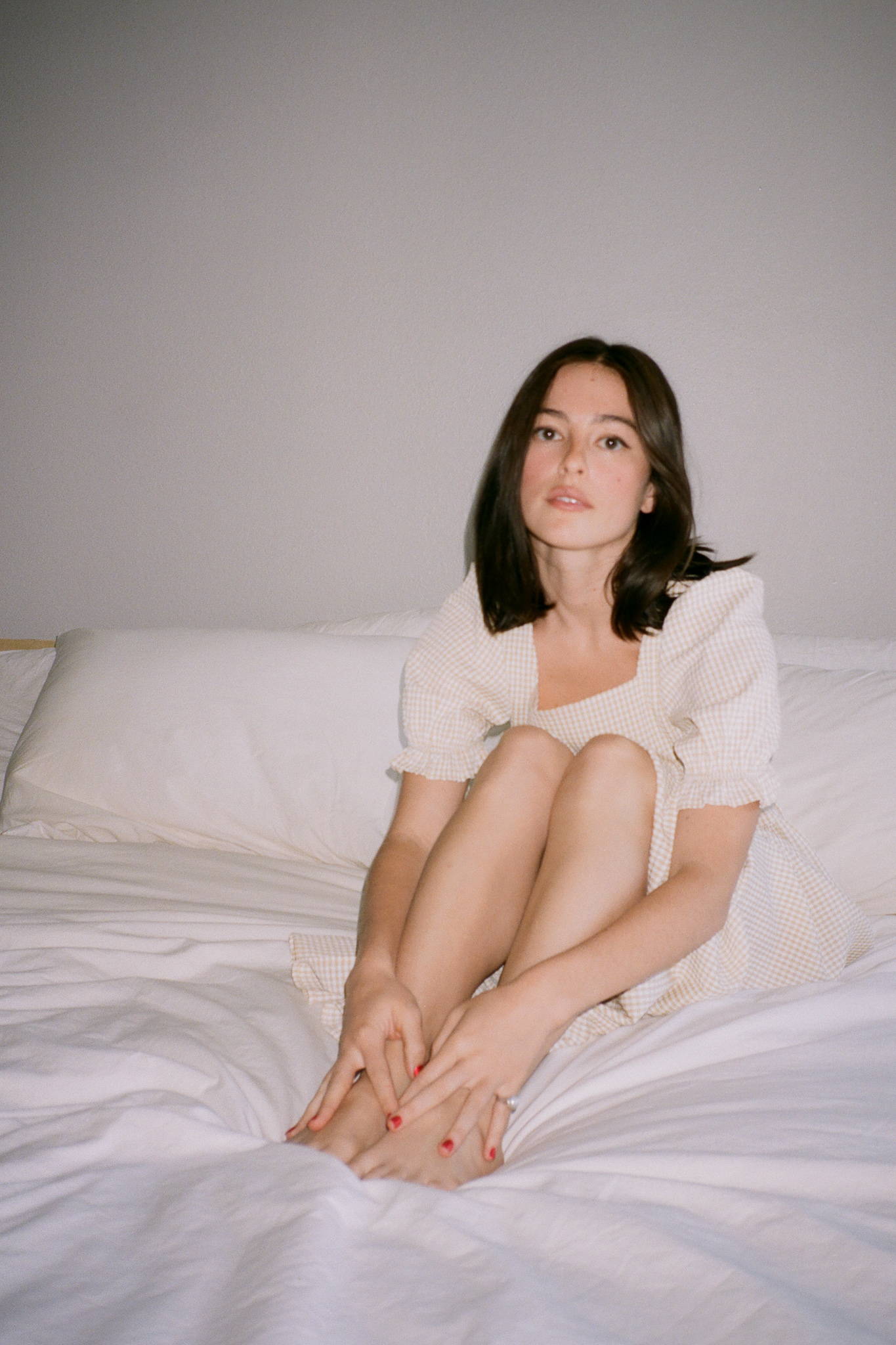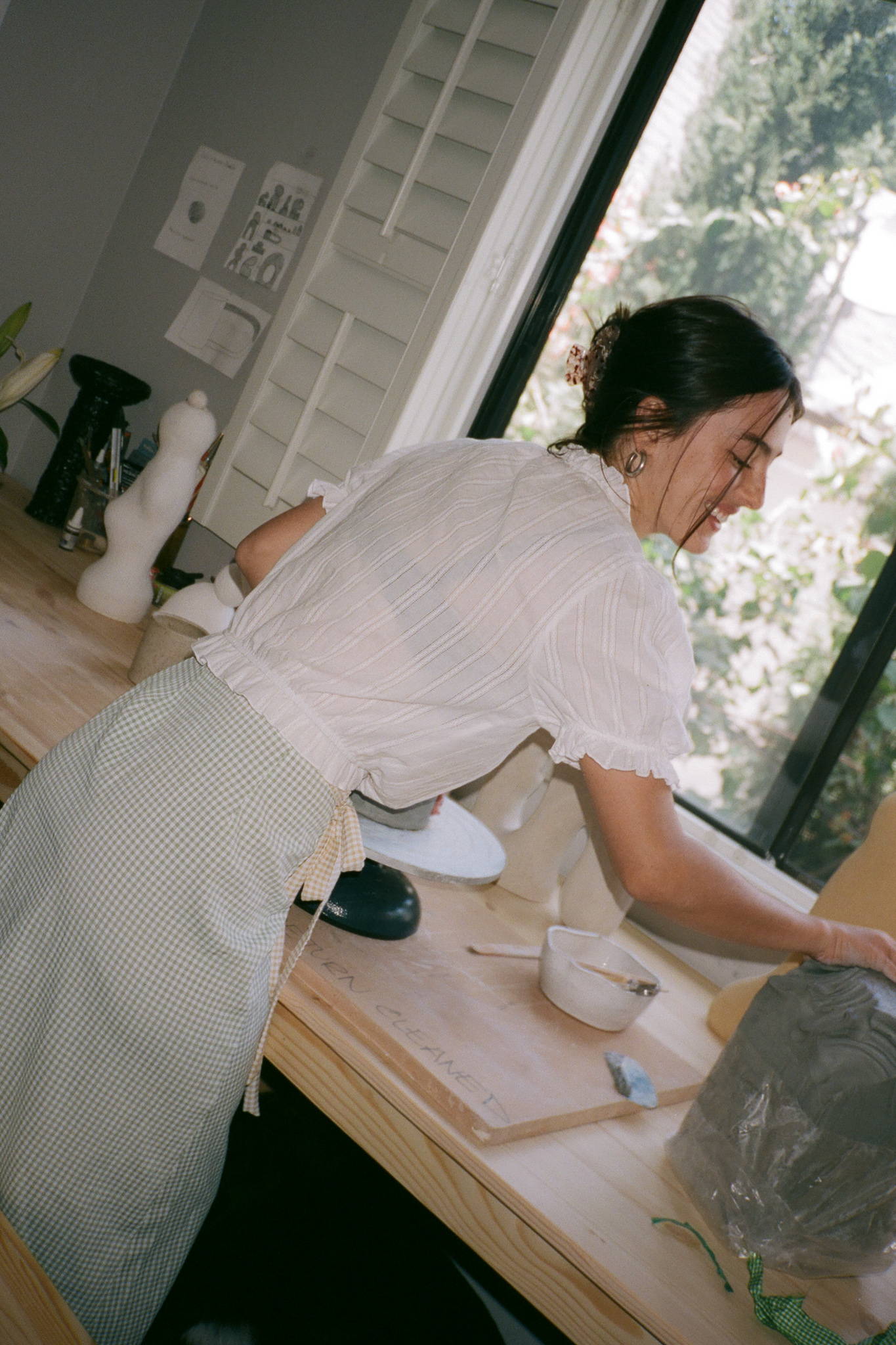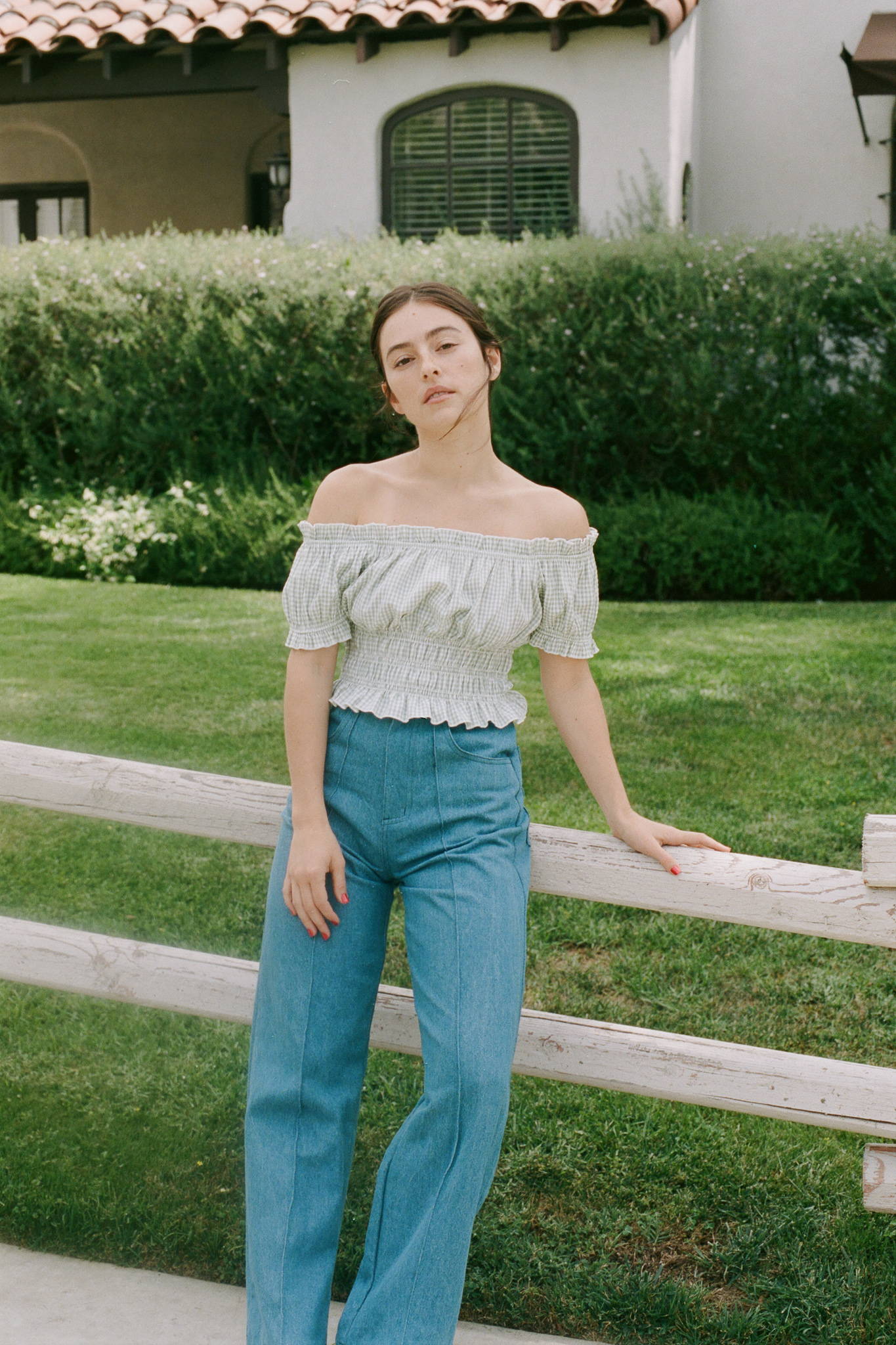 LSG: Hi Ana! Tell us a little bit about you.
AC: I am a ceramic artist currently based in LA. My work explores figurative shapes and their innate matter, language and sensation within a space. I'm concerned with the fragility and integrity of clay as a material and practice. I currently live with the love of my life (a lab border collie mix named Louie) and my boyfriend, Logan. Some activities I partake in besides clay stuff include: cooking for people, FaceTiming my mom, hiking (as of recently) and writing.
LSG: Has art always been a part of your life, or is it something you've only recently grown into?
AC: Growing up, my dad toured with a modern dance company based out of New York and my mom lived in San Diego, so I was always going back and forth between the two. Visiting my dad and being constantly surrounded by dancers, choreographers, stagehands, etc. definitely influenced my work and practice.
Dana is the true definition of a multi-hyphenate, constantly creating, no matter the medium. Dana is proudly of middle eastern descent, and is always looking to use her photography/film work to breakdown stereotypes, and depict a positive representation of middle-eastern/Muslim communities. Boulos Is also a fierce advocate for women's rights—she currently supports Free The Work, a non-profit initiative advocating on behalf of female directors for equal job opportunities.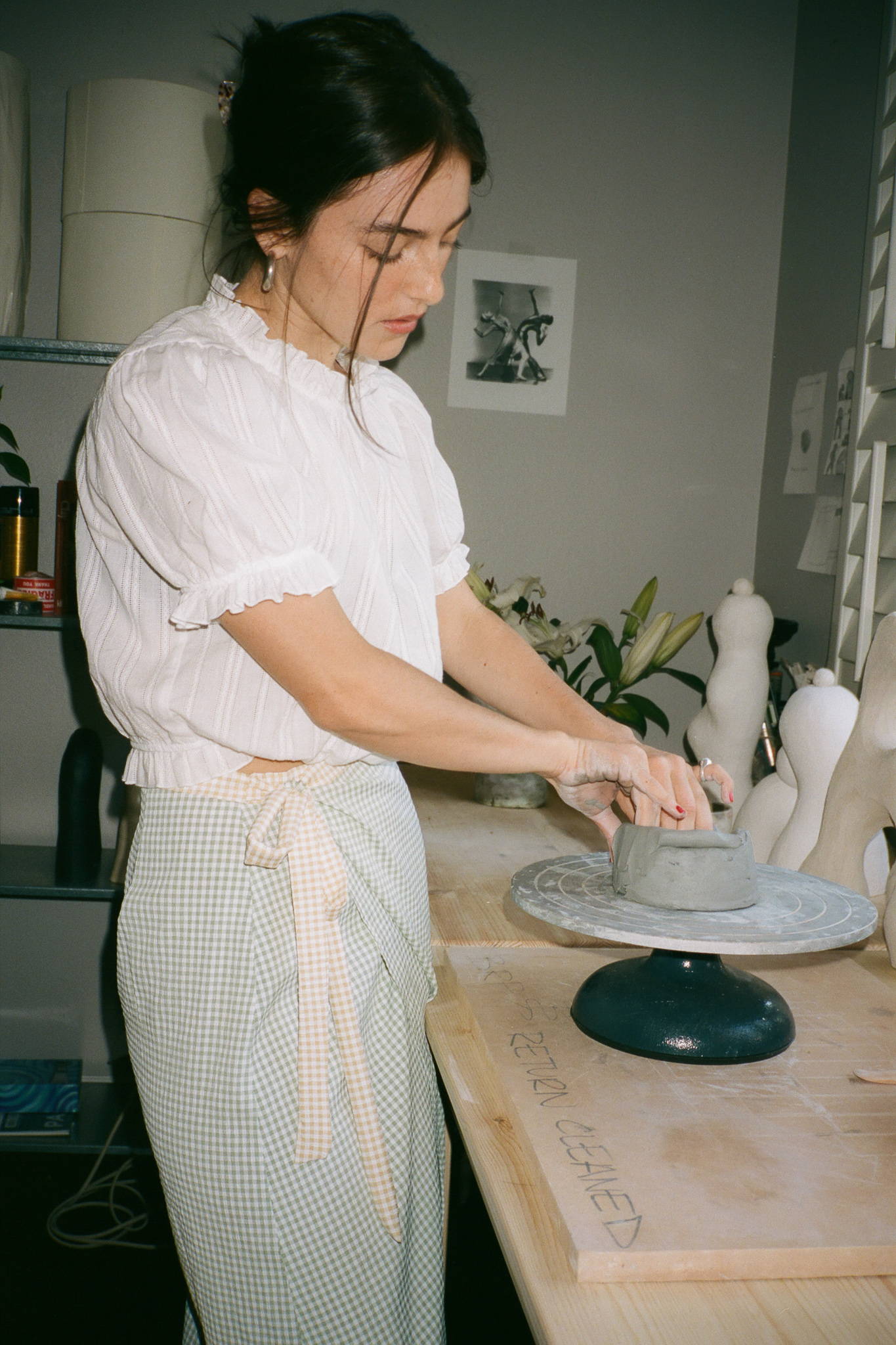 "It wasn't until two years ago that I discovered working with clay—it just made sense. I found it so beautiful and complicated. I finally felt like I was working with the correct material to execute my ideas properly.

" 
LSG: How did you find yourself as a sculptor and a ceramicist? When did you consciously decide to pursue decorative sculpture as your career?
AC: It wasn't until two years ago that I discovered working with clay—it just made sense. I found it so beautiful and complicated. I finally felt like I was working with the correct material to execute my ideas properly.
LSG: Does the approach to your work change when you are commissioned as an artist vs. creating something without a specific purpose in mind?
AC: Some of my work often lives within this grey area of fine art and home decor because I work in lighting, which is functional. I definitely approach a large chunk of my work with my audience in mind, because at the end of the day, I am designing a product for people to purchase and include in their space – it has to be digestible. That changes when I create work that is a part of my personal practice. It becomes a different approach, attitude and process altogether. I'm not creating the work with an interior aesthetic or a "will this sell?" attitude in mind.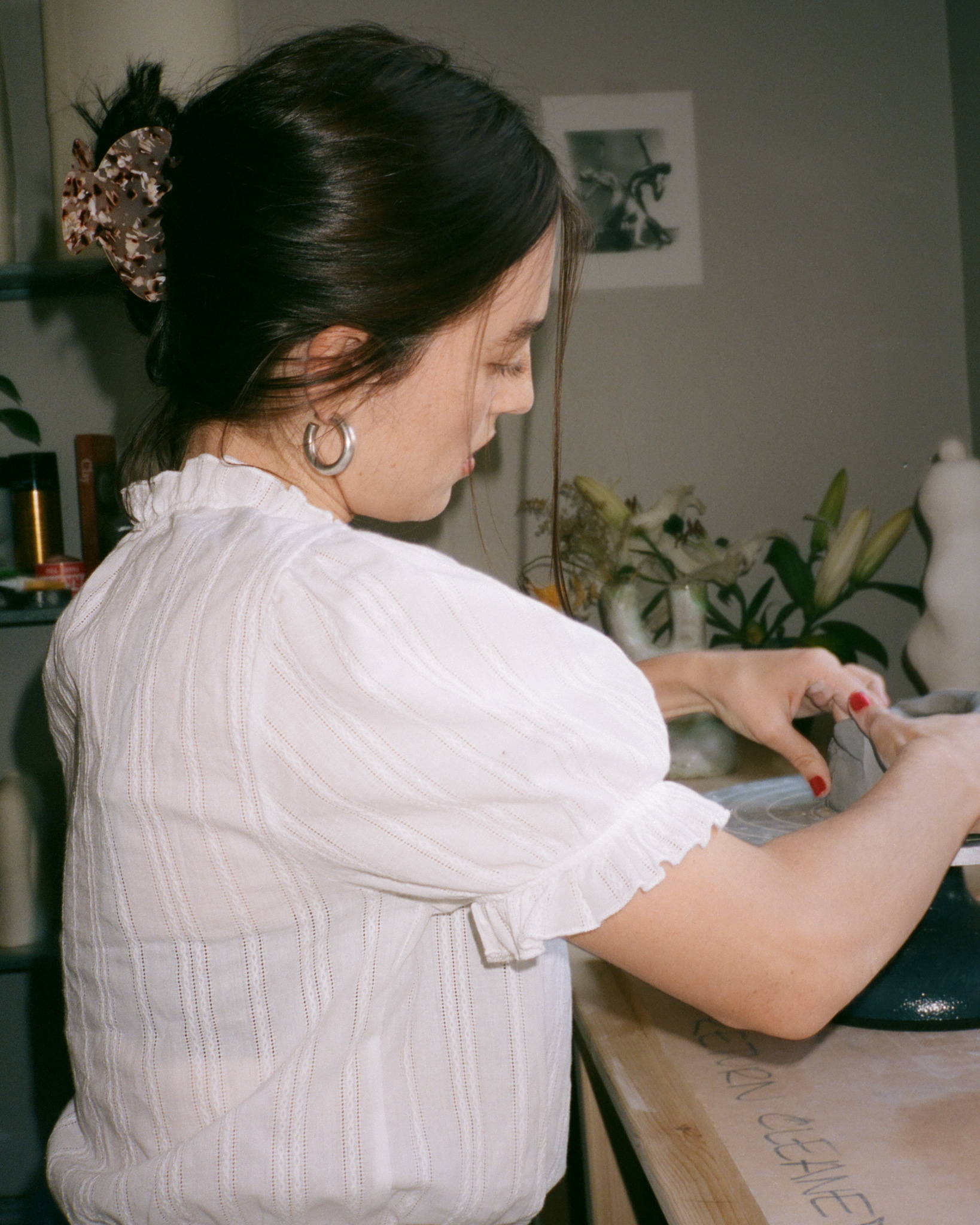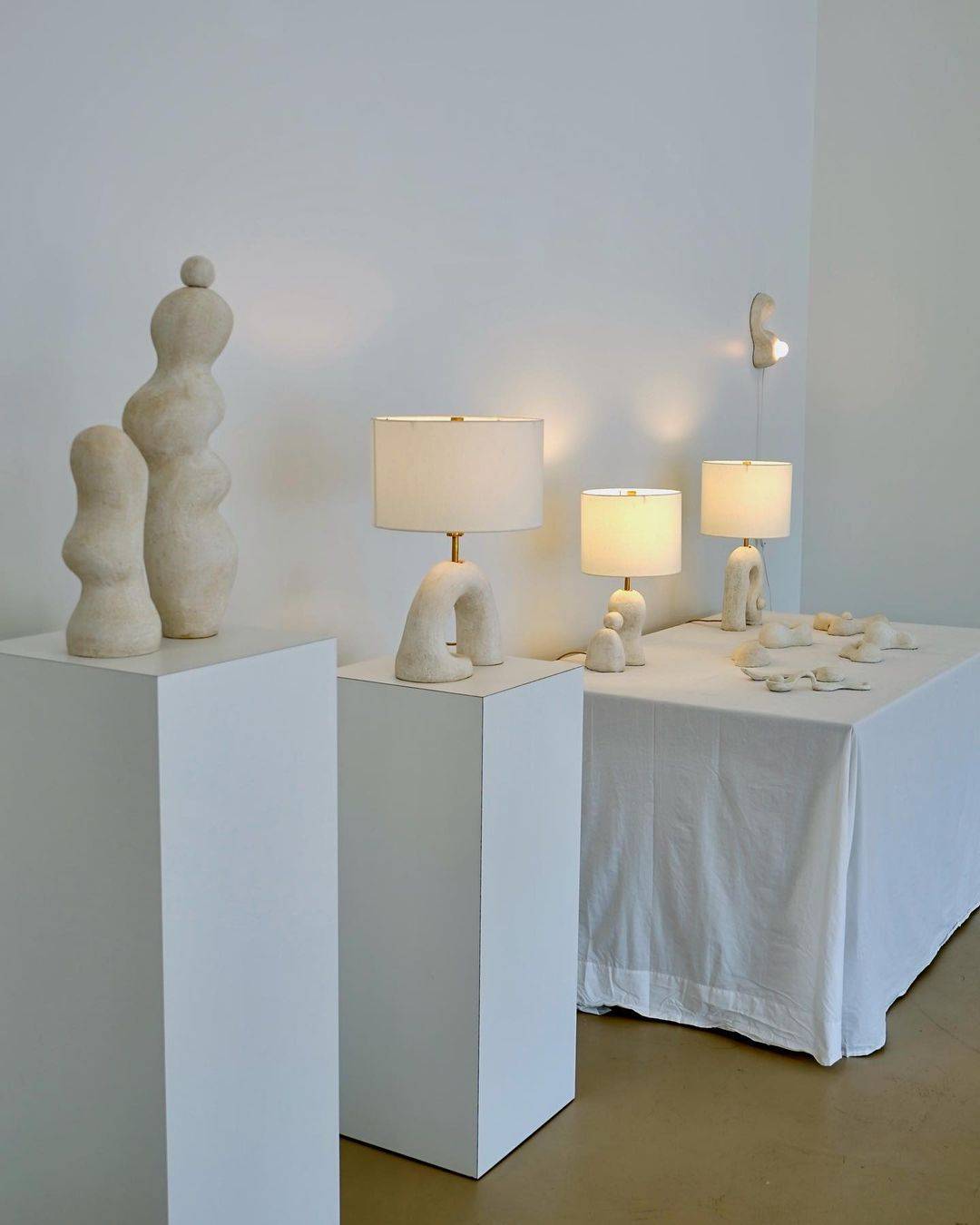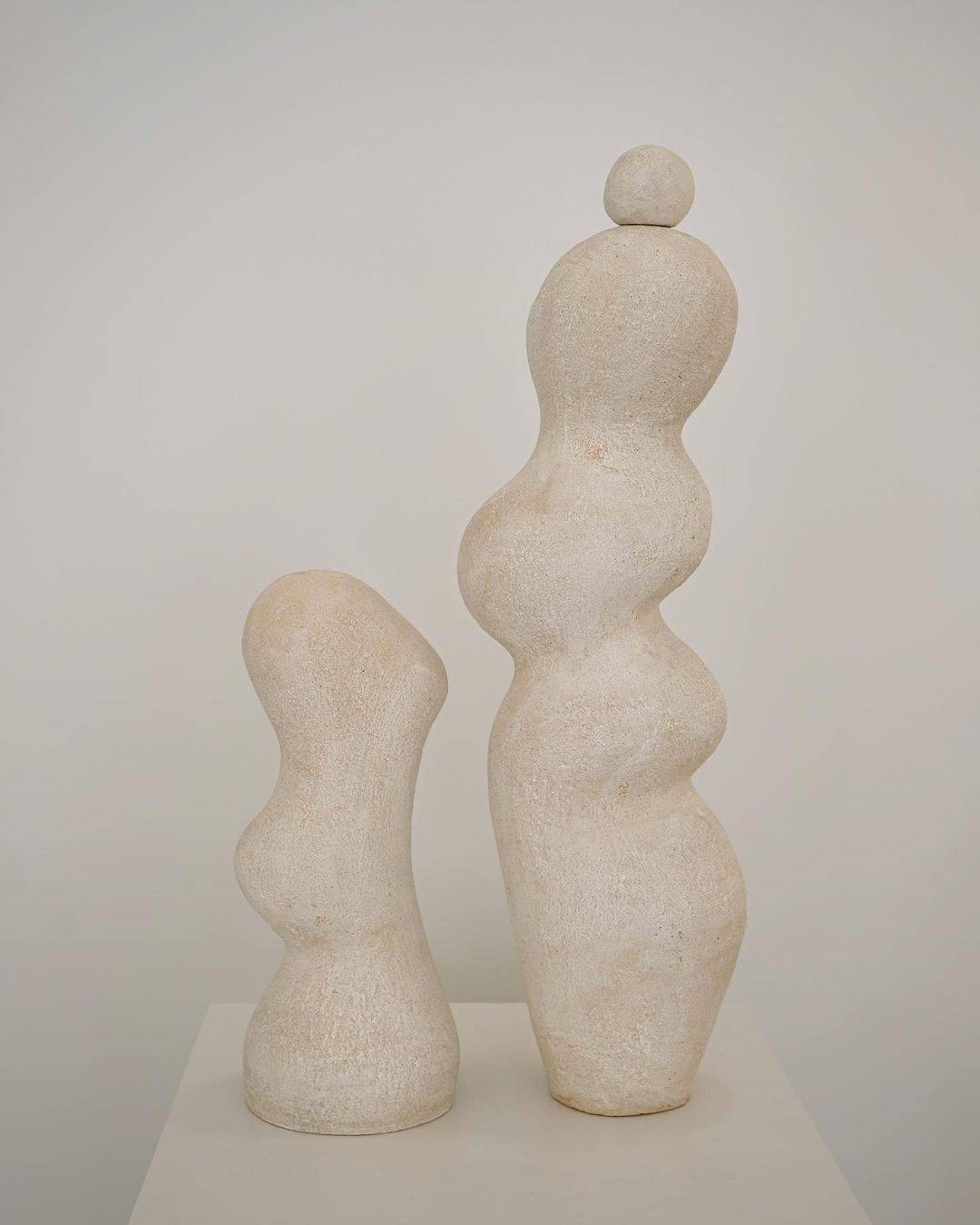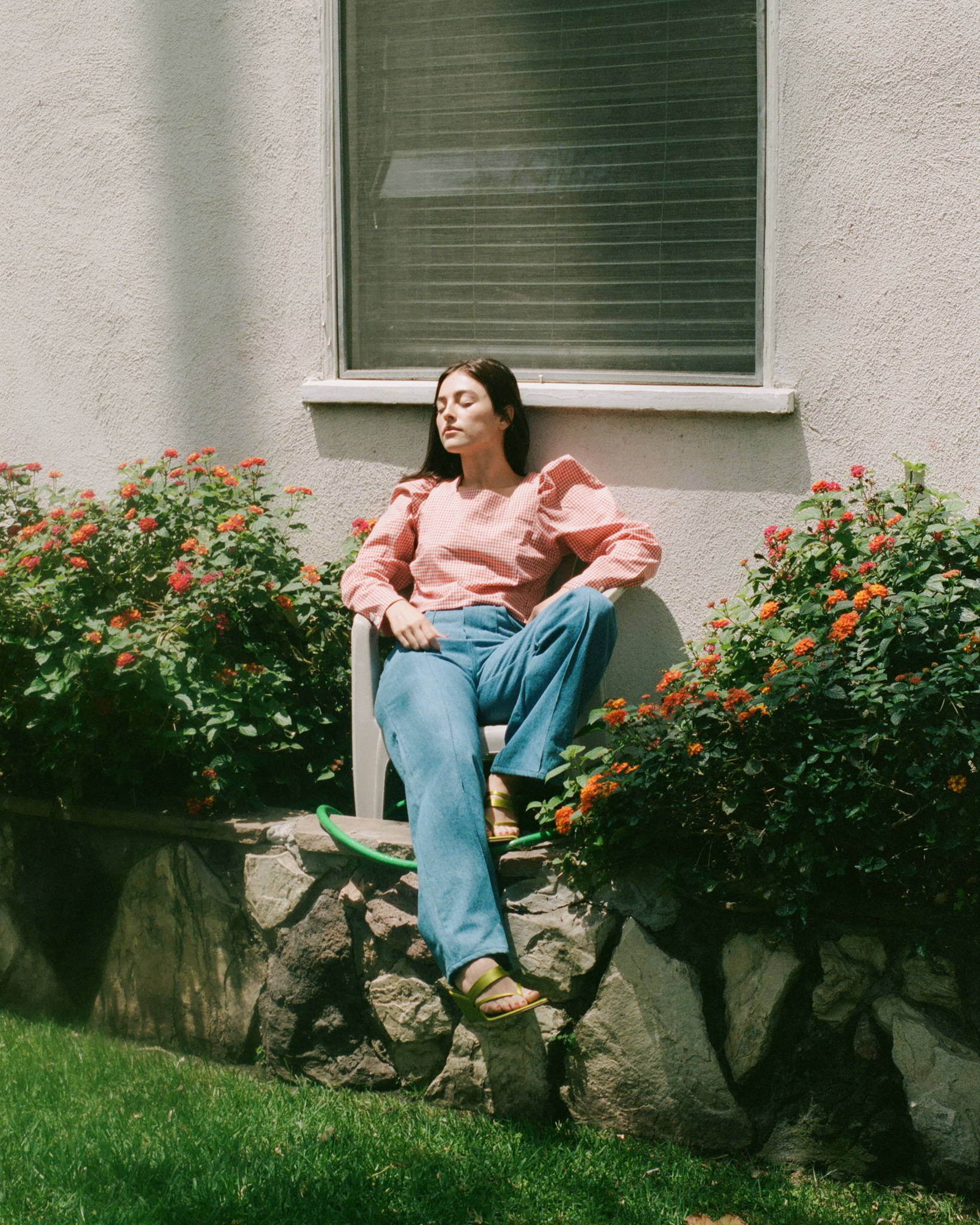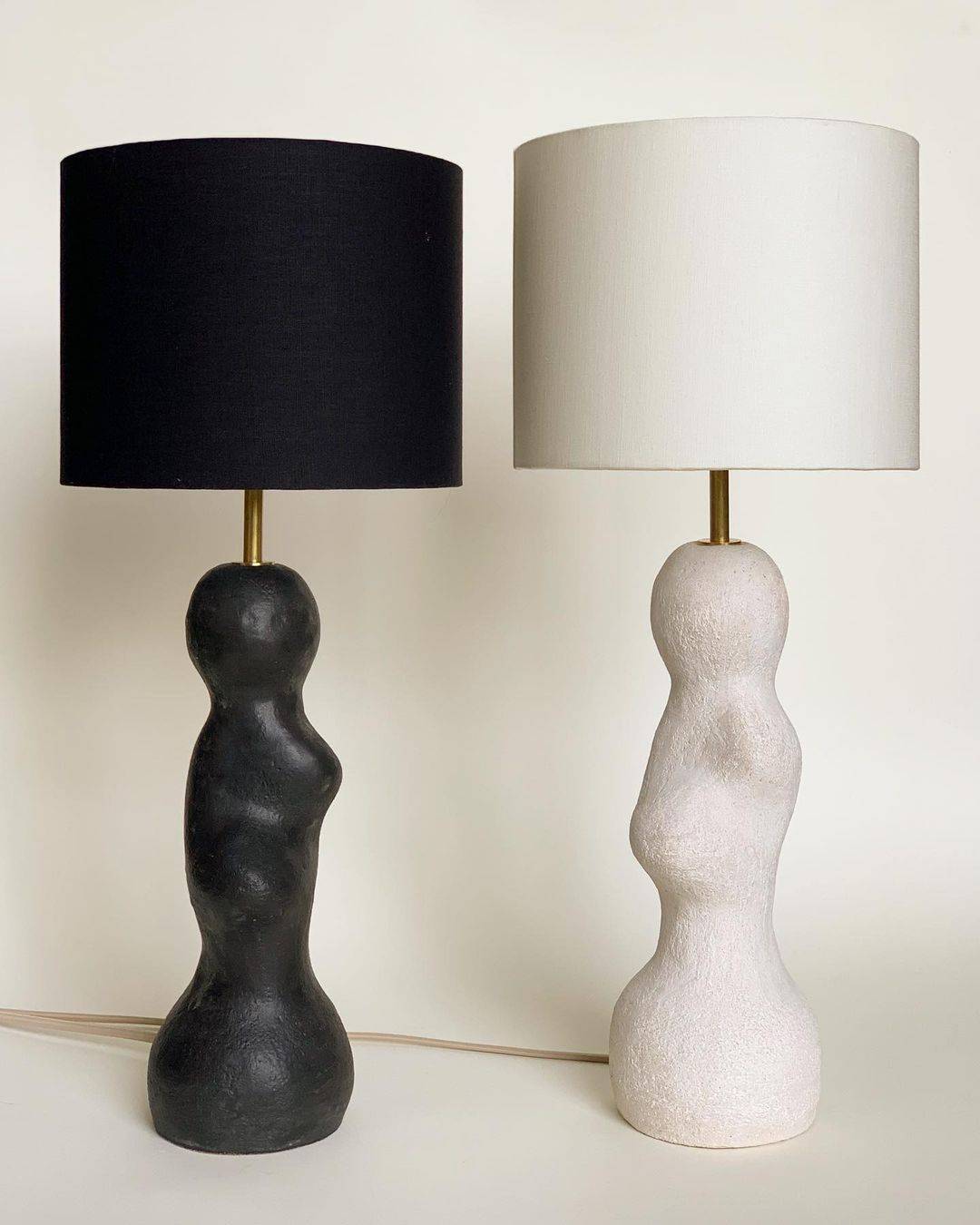 LSG: Is there a particular artist or creative work that has had a deep influence on you and your work?
AC: There are so many artists and works that have influenced me. Henry Moore, Barbara Hepworth, Joan Miró. Even artists whose work is wildly different from mine, like Robert Gober and Robert Smithson. It's hard to pick a favorite. If I had to name one that sticks out to me, it's Louise Bourgeois. She worked across so many different mediums and I find myself feeling so many different emotions when viewing her work. Her work is loaded with such important themes related to the human body and society and I've always been interested in exploring those as an artist as well.  
LSG: When do you feel most inspired?
AC: I don't think there is a specific moment or instance that I can pinpoint of feeling "most inspired". Inspiration comes to me constantly throughout the day and it's up to me to be aware of it so that I can record, sketch, take notes, etc. With social media, we experience such an overwhelming consumption of content that it doesn't always feel natural or easy to take in and process. It helps to write things down and to take breaks allowing myself to navigate and work through ideas.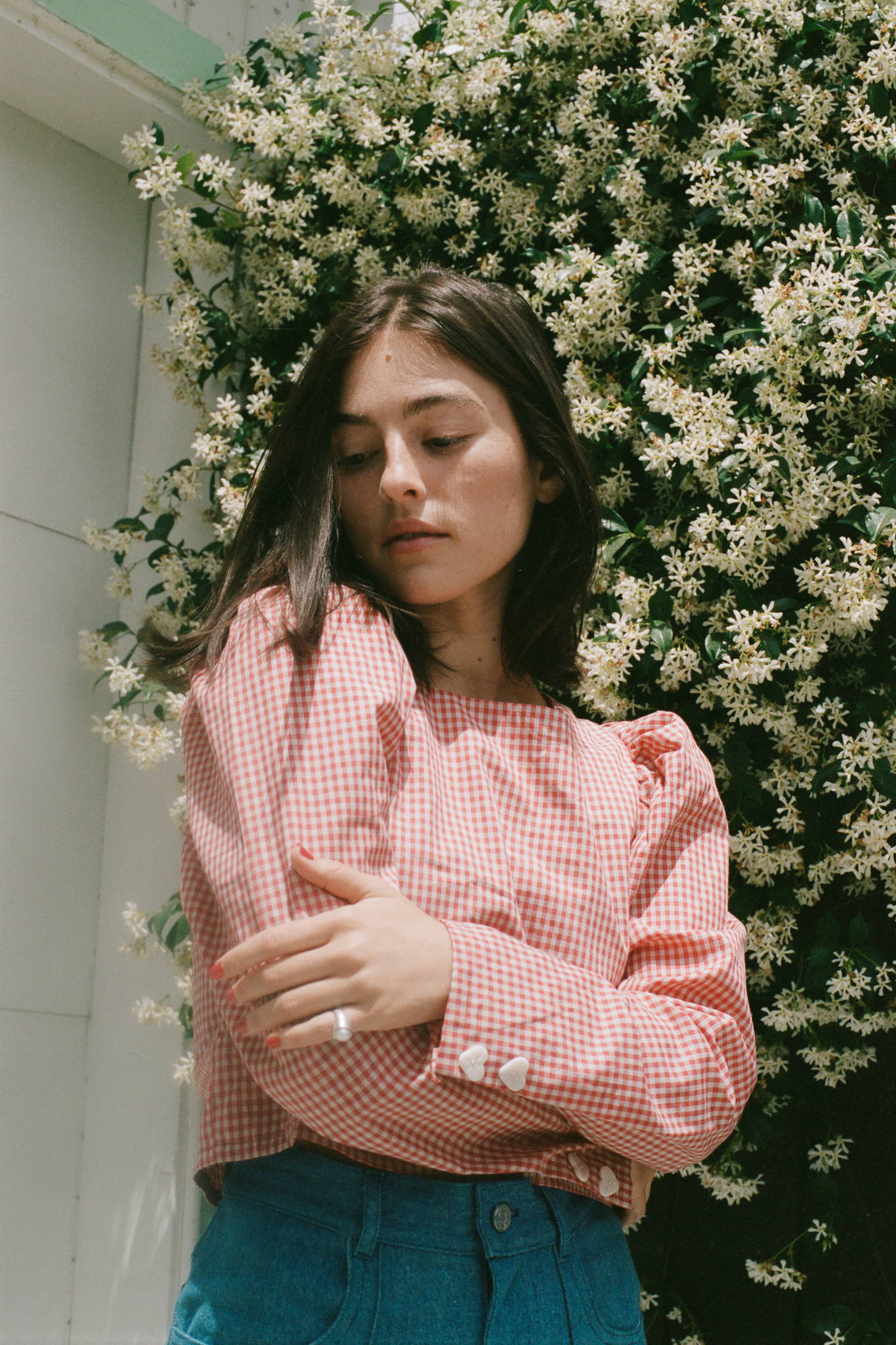 Analuisa Corrigan
1.29.21
Text: Madeline Sensible
Photos: Dana Boulos
@danaboulos